We create websites that brings your brand message to life
Let our expert website design team help you tell your brand's story through visually stunning designs
LEAVE A LASTING IMPRESSION
---
Attract your ideal customer
It doesn't matter if you're selling products online or automating your lead generation process, your website doesn't work for you if no one's visiting it.
C7 Caribbean designs both business and e-commerce websites with our client's needs and their ideal customer in mind. How? We take the time to understand our client's business goals and their customers' desires to design web solutions that will help them attract, engage and convert.
Website Design Trinidad
Website Design Trinidad is an integral component of c7caribbean.com, a captivating online platform that caters to individuals seeking insightful and engaging content about the Caribbean region. With its meticulously crafted interface, our website stands as a shining example of impeccable design principles and user-friendly navigation. The expertly curated aesthetics communicate a sense of elegance and sophistication while ensuring seamless functionality for users across different devices. Each aspect of the website's layout has been thoughtfully considered, from the harmonious color palette that invokes warm tropical vibes to the strategically placed high-resolution imagery that perfectly encapsulates the vibrant essence of Trinidad.
As users explore this digital oasis, they are met with carefully organized sections showcasing various topics such as travel guides, cultural insights, culinary delights, and local events, all presented in an intuitive manner for effortless browsing. Moreover, Website Design Trinidad brilliantly utilizes cutting-edge technologies to create interactive elements, such as immersive photo galleries and dynamic mapping systems, that enable visitors to delve deeper into their desired areas of interest. By employing innovative coding techniques seamlessly integrated with striking visuals and informative content pages, c7caribbean.com sets itself apart as a premier destination for discovering all things related to Caribbean culture, providing an invaluable resource tailored specifically for users with varied interests in mind.
---
Level Up Your Online Business
✅  Improved branding
✅  Increased Google rankings
✅  Increased traffic
✅  Increased credibility
✅  Increased conversions
✅  Improved user experience
✅  Improved loading speed
Our website design and optimization services are the foundation upon which your online success is built. We craft custom-tailored solutions that blend form and function, creating a seamless user experience that engages and delights your visitors. Our expert team is constantly honing their skills, staying on the cutting edge of design trends and technologies to ensure that your website is a driving force in your business. With a focus on turn-key solutions, we handle every aspect of the process so you can focus on what you do best. From increased traffic and conversions to enhanced credibility and branding, our services are the keys to unlocking your online potential.
Streamline Your Online Presence with Our Done for You Web Service
Our website agency is the master craftsman of the online world, building and refining websites that seamlessly blend form and function. We take a turn-key approach, handling every aspect of the process so our clients can focus on what they do best. Our team of skilled designers and developers are constantly honing their craft, staying on the cutting edge of design trends and technologies. Whether you're starting from scratch or looking to give your existing website a makeover, we'll work with you to create a custom-tailored solution that achieves your business goals and delights your audience. Let us be the driving force behind your online success.
Get started with the perfect solution for your business
More visitors. Less clutter. 100% secured.
Business
Websites
---
We help businesses stand out online and communicate their value while helping to minimize their administrative overheads and automate their sales and lead generation processes.
Think of a business website as a digital brochure that represents your business anywhere and anytime with the ability to collect valuable information from your customers.
If you want to build credibility online while sharing information about your business with a wider audience, then a business website is ideal for you.
Ecommerce Websites
---
We help businesses get paid online from selling single products to entire inventories and for booked services too. Selling online is no longer the future, it's the present. If your brand has been growing online or if you need to tap into online sales, an ecommerce website will take your business to the next level.
We provide a suite of e-commerce tools for integrations with both international and Caribbean payment providers and couriers. Serve your clients with the convenience they've grown accustomed to with a C7 designed ecommerce platform.
How do we design websites that work for our clients?
It's all in the process.
1. Discovery
Requirements gathering: user personas, key use cases, competitive analysis, current pain points, business goals, and industry best practices.
2. Plan
We gather information on our clients' goals, pain points, customers and competitors to develop a web development strategy and foundation for the web design process.
3. Design
We work with our clients to map their customers' journey on the website and create a site map and wireframe layout before developing 2-3 concepts and/or an interactive prototype where applicable.
4. Build
We transform approved concepts/prototypes into web pages that are tested on varying platforms and browsers for quality assurance.
5. Launch
We provide support, training and resources to help our clients settle into their new digital home and dominate the digital space.
6. Support
We offer a complementary 6 months support just to work out any additional kinks that may arise. We also offer resources and training to help you in your journey to dominate the digital arena.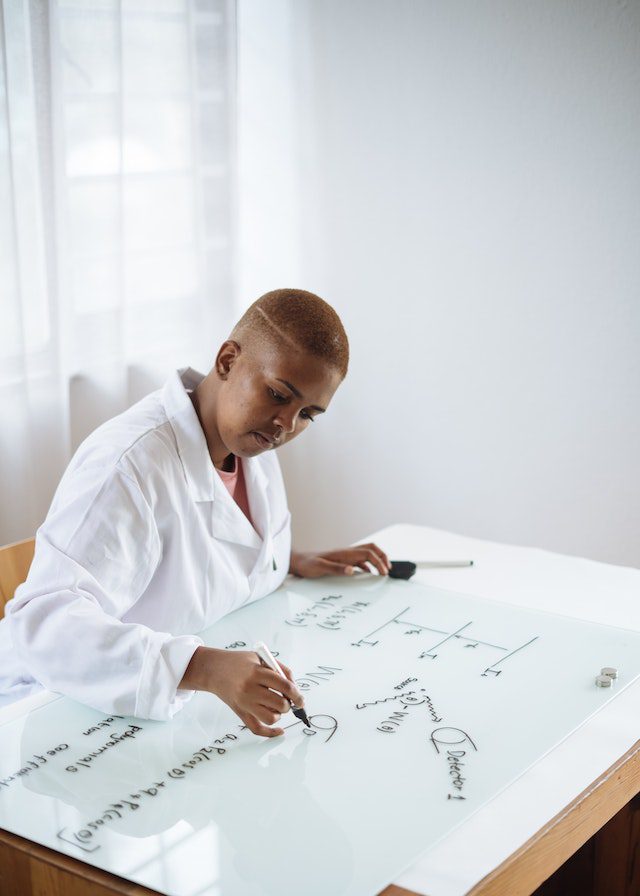 Get More Than Just Web Development
A web development company will disappear after your website launches. We go beyond web development. We take care of the web design process from start to finish and work with our clients to build engagement, grow their community and leave a lasting impression on their customers. With our web design service, you'll get access to an entire team of experts including:
Project Manager
Your point of contact with the team. You'll get updates on your website's progress, answers to your questions and you can rest assured that the entire team will be kept on track with agreed deadlines and deliverables.
Content Planner and Writer
Your guide to what your website should say and how it should sound. You won't have to worry about your website having the right content and if it's written to successfully convert customers.
Designer
Your website's architect. You'll see your ideas come to life with attractive design concepts derived from an in-depth understanding of your brand.
Developer
Your website's builder and maintenance manager. Witness your web concept become web page reality and get all the necessary support to power your brand's digital home after launching.
Our Portfolio
Here are some of the websites and design solutions we have created for our clients. We have worked with small to medium-sized clients both regionally and internationally.
Click below to to see some of our work in action.
Website Design || Website Development || Branding & Design

Website Design || Website Development

Website Design || Website Development

Brand Design || Brand Guide || Website
What Clients Are Saying
Our clients are raving about their experiences with us!
From the level of care, to our innovative and comprehensive solutions, they are satisfied!
See for yourself why we come so highly recommended.
"The team was incredibly patient and diligent in understanding what I needed to accomplish. They indirectly helped me in making the final decision as to how I wanted the actual project to work. You communicate well, I was informed of a minor setback and how long it would take to move forward and it happened just as planned, no glitches. The final product has been tested via sandbox and it works extremely smooth and user-friendly. You have exceeded my expectations and I hope we can form a longstanding partnership."

 

"The only hiccups during this process was finalizing the contract details which at first included incorrect details not pertaining to our business. Overall, we are very satisfied with the entire process; the C7 team was professional, accommodating to our suggestions, and kept open 2-way conversation. The initial timeline was not adhered to but the C7 team still proceeded to start work on the project before payment, additionally our schedules may not have aligned. This however did not affect us or our business since it was not an urgent task and we appreciated the many meetings and feedback to adjust things to meet our needs. Communication was excellent; we did not have any issue reaching the C7 team members, and they always set up meetings to discuss any ambiguities or get feedback on the way forward. Satisfaction is not 5/5 stars since we see some areas for improvement at the moment, however we look forward to working hand in hand with the C7 team with continuous improvement. The new website is an improvement for our past platform. We would most definitely recommend your services.

"I'm so pleased to be a client of C7. From the onset of our professional relationship, the staff has gone above and beyond to meet my needs and assist in all the ways that they could. I highly recommend them! "

"C7 Caribbean has been professional, comprehensive and competent throughout the process of working together. We feel that we have established a relationship with them for years to come. The reaction to our website has been overwhelmingly positive and the same can be said for our view of C7's work for us." "

"C7 made our first Website Build a pleasant experience..."

"The quality is good"

"Thanks to you and especially Kerrell for this patience and understanding. He never allowed me to get upset."

"Great team to work with."

"C7 was very supportive of the design of our website. Their teamwork was excellent."

"It was a very professional experience, there were little to no worries as we knew our website was in good hands. "
Let's work together
Avoid the hassle of having to build and maintain a website on your own. C7 Caribbean builds and supports web solutions to help businesses like yours accomplish their digital marketing goals. We can create websites that help you attract, engage and convert your customers!

Ready to get started?